About Masfjorden and Masfjordnes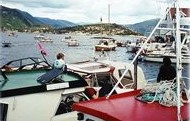 Masfjordnes is the natural meeting point for everyone enjoying being out in their boats on Masfjorden during summer. The annual fishing festival gathers many from far and near, and the locals invite you to join in on the dance and party on the wharf two days in a row.
Kvinge landhandel (general store) on the wharf side offers what you need of groceries and fuel for the boats. Here you can also find fishing equipment and local handicraft.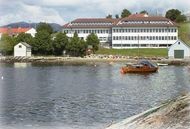 Two beaches are easily accessible from both sea and land, with bricked in grills and benches open for everyone to use. If you are interested in history, you might want to visit Kvamsdals Fargeri (a dye house operating from 1889 to 1954) or the Sandnes Church, built around 1850.
More information about Masfjorden can be found on the municipals official website: